LegalTech in Germany
This is the latest version of the "German LegalTech landscape". If you are looking for more details about this overview, check out the original blog post.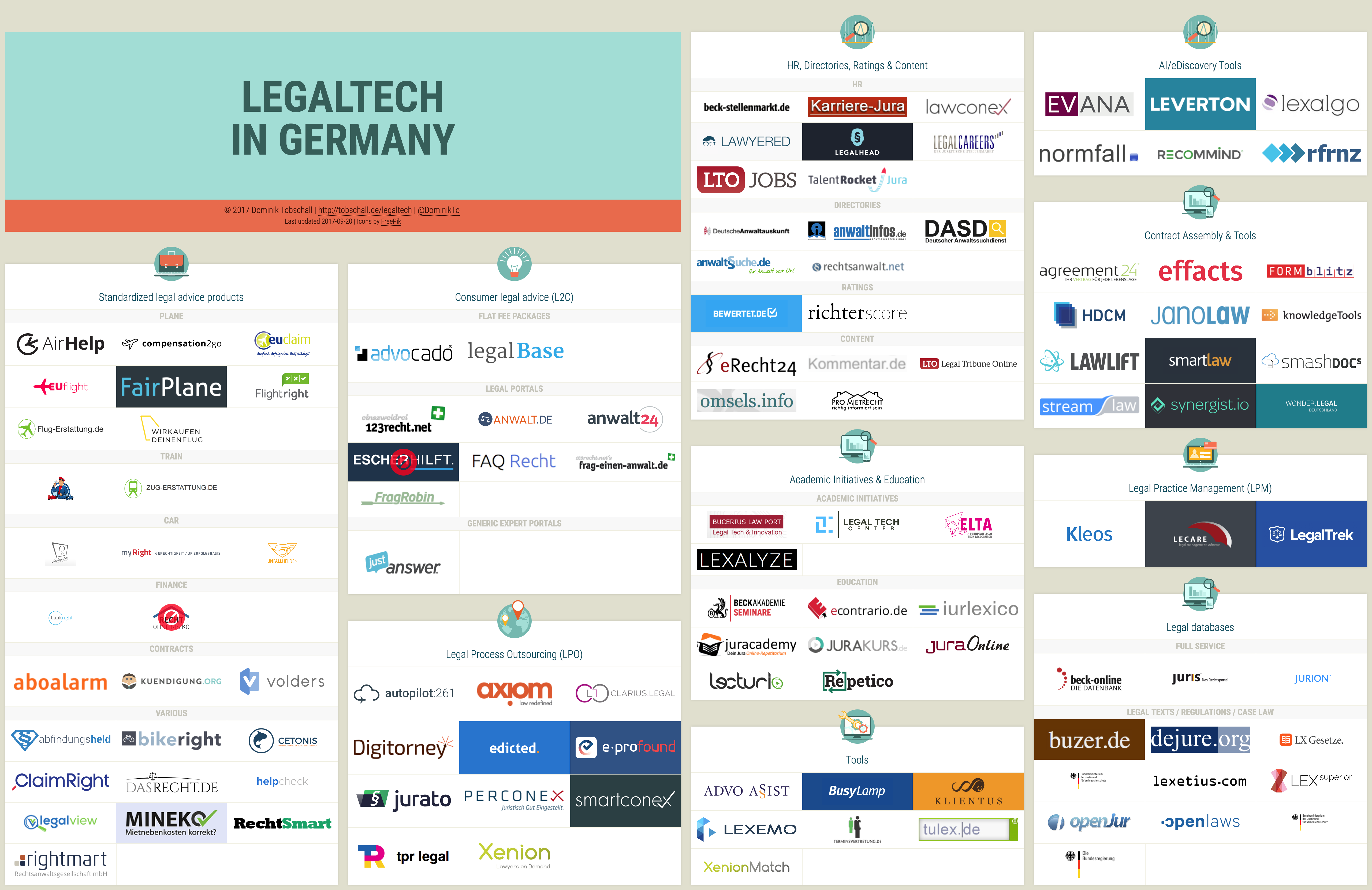 Last update
Image: 2017-09-20
List of companies: 2017-10-19
Image version history
Companies
Standardized legal advice products

Plane
Train
Car
Finance
Contracts
Various

Consumer legal advice (L2C)

Flat fee packages
Legal Portals
Generic Expert Portals

Legal Process Outsourcing (LPO)
AI/eDiscovery Tools
Contract Assembly & Tools
HR, Directories, Ratings & Content

HR
Directories
Ratings
Content

Academic Initiatives & Education
Tools
Legal Practice Management (LPM)
Legal databases

Full service
Legal texts / Regulations / Case law
---
Did I miss any german LegalTech companies? Disagree with the categorization? Should there be additional categories? I'd <3 to hear from you.
Any comments? Ping me on Twitter.